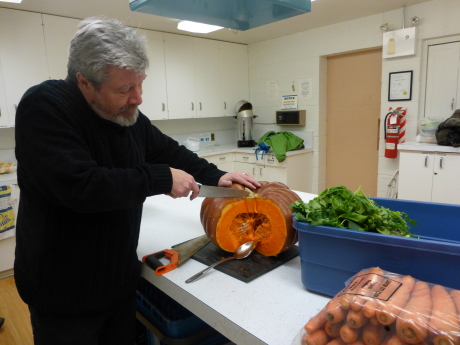 Ways you can become involved:
Volunteering at the Nelson Food Cupboard when it is open to the public Monday 9:00 a.m. – 1:00 p.m. and Wednesday 1:00 p.m. – 5:00 p.m.  Greet people at the front door, help them choose their groceries or re-package bulk food items.
Pick-up food donations from local businesses or pick-up our recycling on a weekly basis.
Organize a food drive at your work place, school or neighbourhood event. Visit the Organize a Food/Fund Raiser page to learn more.
Join the Harvest Rescue Team. Visit the Harvest Rescue page to learn more.
Help at the Food Cupboard Garden. Visit the Food Cupboard Garden page to learn more.